THANK YOU for considering joining our community! Please check out my "Special Offer" located below the Payment Options…
(Current Course Valued at $16,250)
6 Monthly Payments
$852 Total Investment

Lifetime Access

Lifetime Updates

$145-$330 In Savings

30-Day Money Back Guarantee

365-Day "Results" Guarantee
One-Time Investment
$650 Total Investment

Lifetime Access

Lifetime Updates

$347-$532 In Savings

30-Day Money Back Guarantee

365-Day "Results" Guarantee
2 Monthly Payments
$750 Total Investment

Lifetime Access

Lifetime Updates

$247-$432 In Savings

30-Day Money Back Guarantee

365-Day "Results" Guarantee
How did you come up with the value of $16,250?
This is an important question! This amount is what entrepreneurs have actually paid for my business consulting services.
When I was working for the largest privately held management consulting firm in North America, they would place me in a company for 6 weeks to 3 months… and charge them $325/hour (plus expenses) for me to help them succeed.
Currently, this course has approximately 50 hours' worth of my content—so I simply multiplied $325 times 50 to equal the value.
What will be the price after pre-launch?
Depending on the chosen payment plan, the price for the program after pre-launch will be $997 to $1,182.
How does the 30-Day Money Back Guarantee Work?
When you enroll, you'll have 30 days to go through multiple sessions of the Level 1 course materials, and if for whatever reason—and I mean ANY reason—you don't feel like this was a wise decision toward getting your business on track with God, we'll gladly refund your entire investment… no questions asked.
How does the 365-Day "Results" Guarantee Work?
After you've completed your initial 30 days of partnering with God in your business, I'll give you an additional 11 months to put the trainings into action. If you do not see any positive results from this program, simply show us that you've done the work, and if it isn't translating into business success… we'll refund your investment.
I have decided to open up the first Module—of Level 1—for FREE!
During this pre-launch I want to give as many people possible the opportunity to experience the Generous Entrepreneur Program.
I believe with all my heart that if you just go through the first few lessons of the course, you will experience breakthrough in your business and grow closer to God.
Click on the button below to gain access. I know you are going to be blessed!
In His Majesty's Love and Service,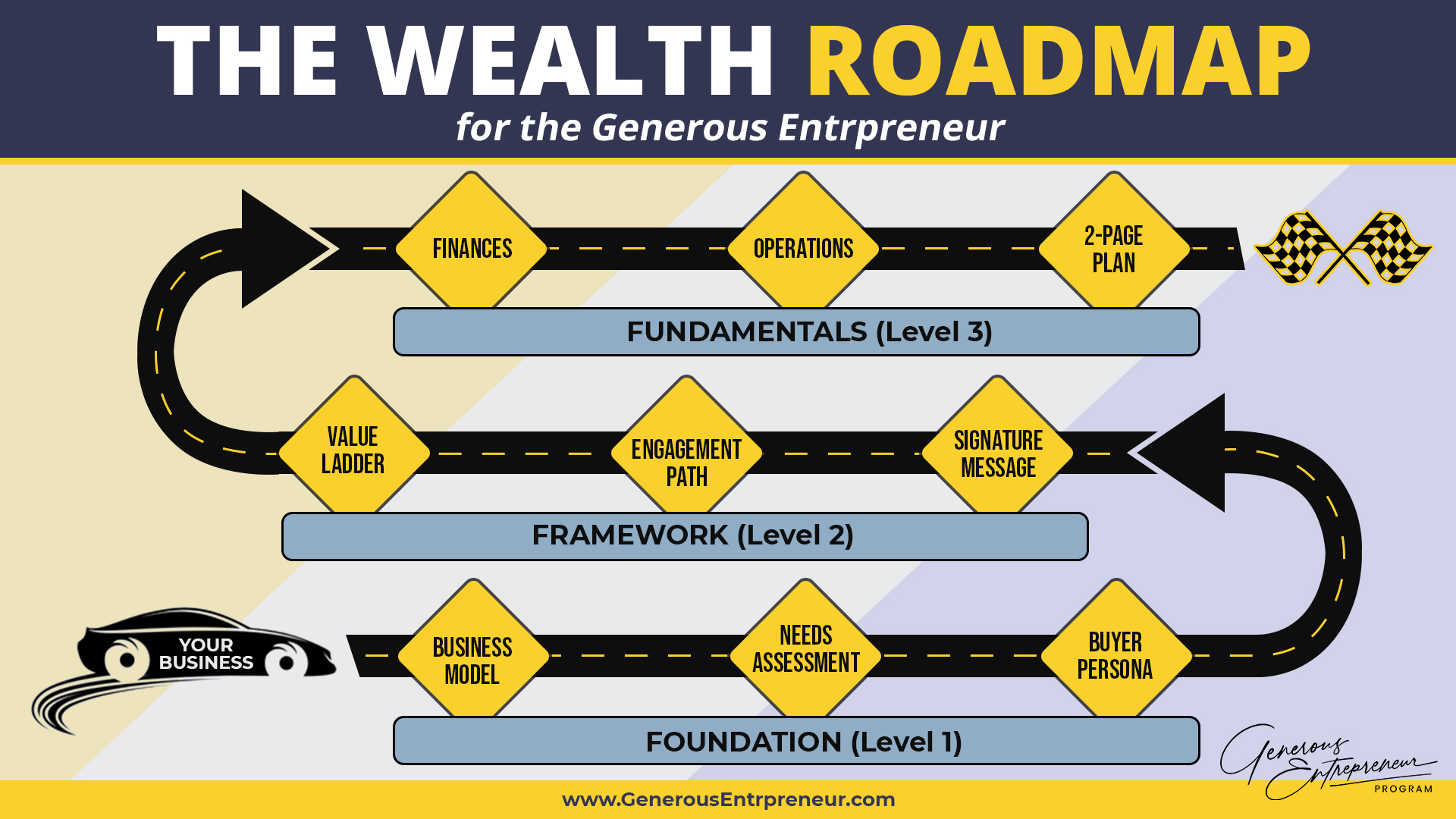 Disclaimer: As with any business-related program, your results may vary from those referenced. Testimonials used are not intended to represent or guarantee that current or future participants will achieve the same or similar results. Your results will be based on many variables, such as your level of effort, personal qualities, knowledge, skills, and a range of other factors. The Generous Entrepreneur Program is not a "get rich quick scheme." It takes time, effort, and dedication to build a successful business, and while we—and our students—believe this program gives you incredible and effective guidance, ultimately, you have to do the work.